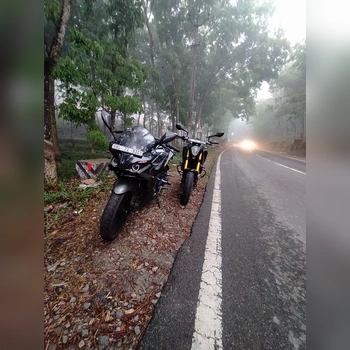 Trivandrum to Idukki trip
August, 2020
by
@The.Crook
Idukki (Destination point)
Kattappana, Kerala, India (Stop point)
Bike Trip Specifics
Start date: August 05, 2020 (3:00 AM)

End date: August 08, 2020 (1:15 AM)

Start place: Trivandrum, Kerala, India
Destination place: Idukki, Kerala, India

Bike(s) used during trip:

Other Biker Companions:
Must carry/Approvals required
Lisense, vehicle documents, food, riding gear..
Suggestions/Experiences
Must take intervals while riding. Dont ride without stopping anywhere. Have some black tea to avoid sleeping while riding. And main thing plse don't drive through out night take rest at night and have some sleep.