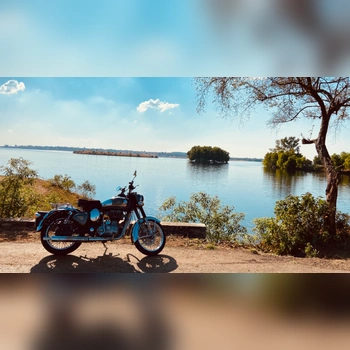 Mumbai to Vaitarna Dam trip
November, 2020
by
@Hriday
Vaitarna Dam (Destination point)
Bike Trip Specifics
Start date: November 16, 2020 (7:30 AM)

End date: November 16, 2020

Start place: Mumbai, Maharashtra, India
Destination place: Vaitarna Dam, Maharashtra, India

Bike(s) used during trip:

Royal Enfield Stealth Black 500 (classic 500)

Other Biker Companions:
Must carry/Approvals required
I just used my action cam to record the trip and my cellphone for pics. You can carry a tripod for timelapse. Its around 200 kms from Mumbai so can easily done in a day. Leave early in the morning to avoid traffic and enjoy the scenic views.
Suggestions/Experiences
This place is on Mumbai- Nashik route. You have to take the left turn from a place called Ghoti. Keep an eye on signboards and ask the locals to Vaitarna dam picnic point. Google map may not work these due to poor network. Its a nice village route. 80%-90% roads are good. Views of hills are awesome. Nice ghat sections and a lot opportunities for clicking beautiful shots. You can check out the trip video by clicking the following link: https://youtu.be/19F9YDtqlf4