This year, sedentary lifestyle and work from home culture have made us much more concerned about our health and stamina. Regularly exercising does wonder to your health and riding a bicycle is one of the best and affordable ways to manage health issues.
Cycling be it for any age, kids to adults, on a daily basis is a great workout. Be it going to a nearby shop, to work or just morning riding, a bicycle is a good investment.
Now, there are many bicycle options and leading brands selling cycles for every rider's preference and budget. If you are looking for an affordable cycle with good performance, there are a number of choices in bicycles under 5000 in India. These cycles priced under 5000 for adults and kids are available online too.
In this blog, we have selected some of the best bicycles in India under 5000 rupees for adults and kids.
Best bicycles for 13+ Age Kids and Adults
---
Hero Kyoto 26T Mountain Bike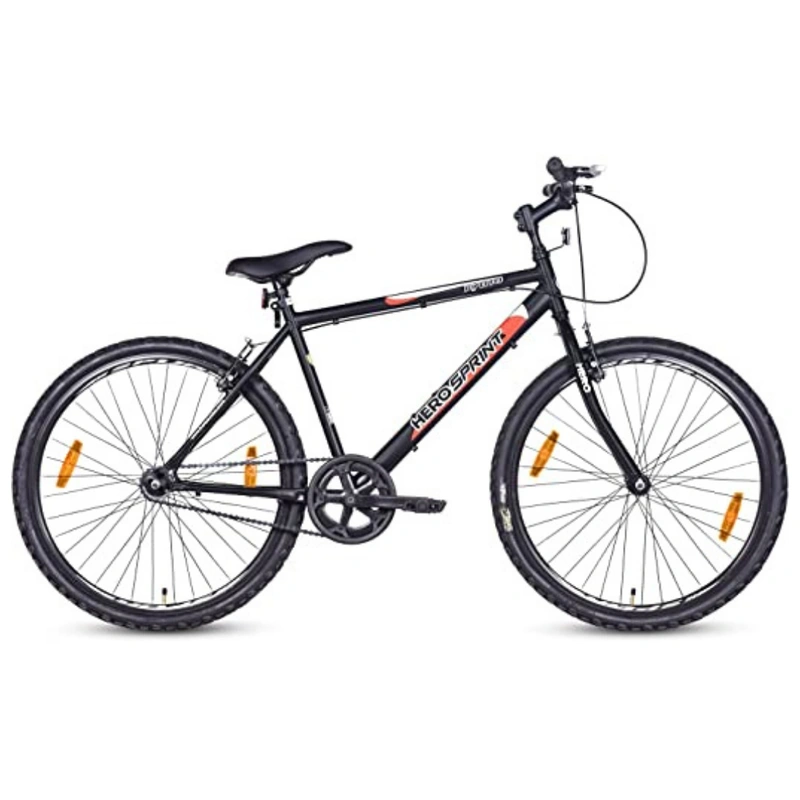 Another best cycle under price 5000 rupees in India from Hero cycles is Hero Kyoto 26T which is a single speed mountain bike with 26 inches wheel size and V-Brake system. Hero Kyoto is best suited for rider height between 5 ft 4 inches to 5 ft 10 inches.
Specifications
Frame: Steel
Mudguard: No
Front/Rear Reflectors: Yes
Frame size: 18 inches
Brake: V Brake
Rating & Reviews: (3.5/5, 1586 reviews)
User Reviews: "Best cycle for a beginner. If you're looking for some light exercising to burn some calories, look no forward! It's the best in class, considering if you are a beginner."
Hero Urban 26T Hybrid Cycle/City Single Speed Bike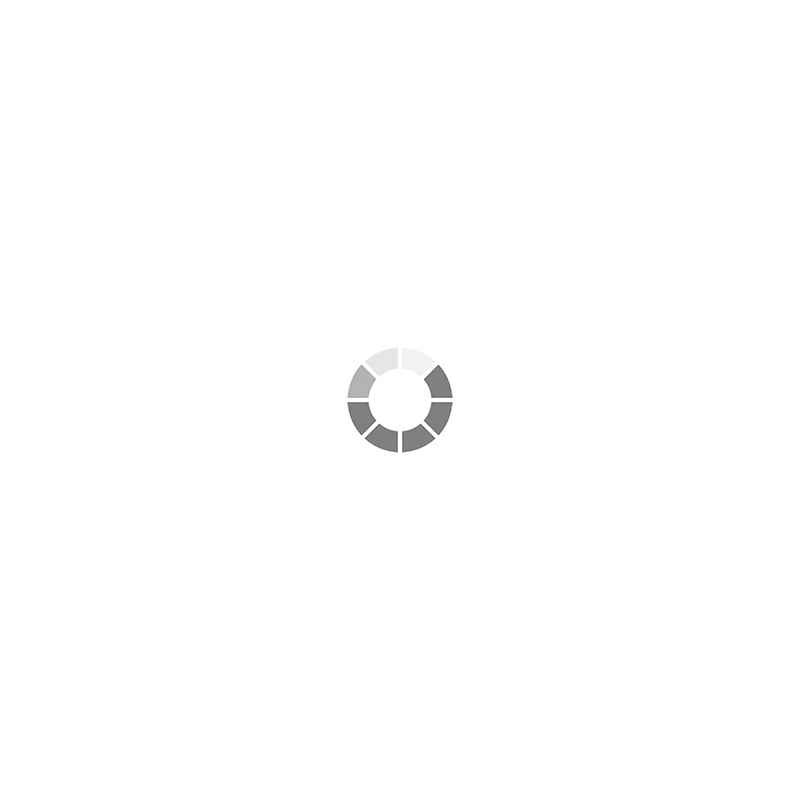 Recommended for age 13+, Hero Urban 26T Hybrid Cycle or City Bike has a durable steel frame which makes the cycle strong, flexible and easy to handle. Hero Urban comes with 26 inches tires which gives a smooth ride on all surfaces and a great mountain biking experience.
Urban 26T is a single speed bike with V brakes to help brake effectively. The cycle is delivered in 80-85% assembled state. All you need to assemble is the pedals, seat & tyres with the help of the given toolkit.
Specifications
Mudguard: Plastic Mudguard
Wheel: MTB Wheel
Handlebar: 640 mm x 15 mm
Rider Height: 5 ft 4 inches to 6 ft 4 inches
Width: 348 cm
Depth: 175 cm
Height: 63.5 cm
Warranty: 2 years - Fork and Frame, 1 year - Pedal, Rear & Front Hub, Chain Wheel, Rim, Handle, 6 months - Tube & Tyre
Rating & Reviews: (3.9/5, 1863 reviews)
User Reviews: "One of Best bicycle it is and good to ride delivered nicely and all parts are safe and the Best part no damage is there Best utilization of money by this purchase of hero cycle"
Hero Spunky 26T Hybrid Cycle/City Single Speed Bike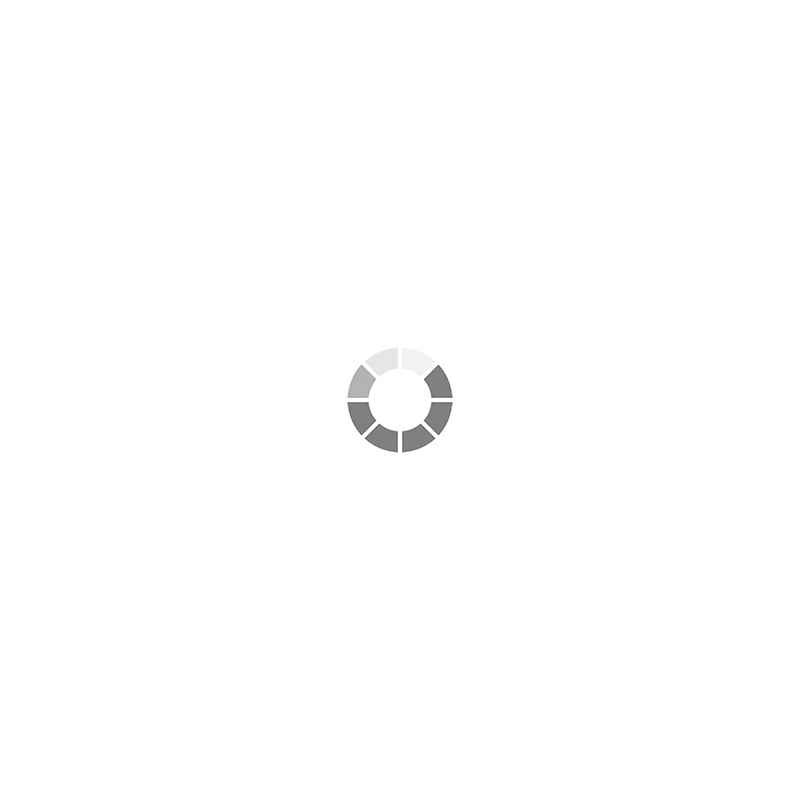 Hero Spunky cycle is a lightweight and low maintenance single speed cycle with an adjustable stem. The rider can easily set the height of the handlebar as per the height and ease of riding. Hero Spunky 26T has V-brakes which make it a good choice for long-distance riding. With a durable steel frame, the cycle becomes more strong and sturdy.
Specifications
Mudguard: No Mudguard
Tire: 26 inches
Handlebar: 640 mm x 15 mm
Crankshaft: 44T x 165 mm
Width: 56.896 cm
Height: 119.38 cm
Warranty: 3 months
Rating & Reviews: (3.9/5, 1121 reviews)
User Reviews: "Awesome Bicycle very good the best product bought online..genuine seller best packing of the product and overall the bicycle is best. I got the same bicycle as shown in the pic..yes it has to assemble but it is very easy to assemble it I do it myself.."
Btwin My Bike Hybrid Cycle by Decathlon (varying size)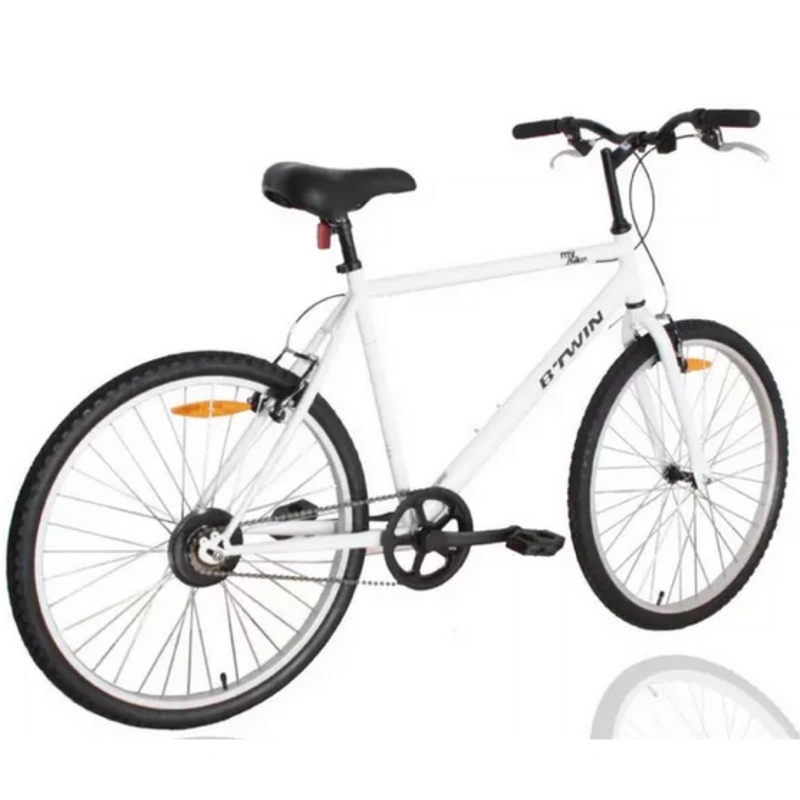 Btwin My Bike Hybrid Cycle from Decathlon is an urban commuting single speed cycle with a strengthened steel frame for commuting and trails. The steel frame gives solid strength and rigidity to the cycle and when you fix a carrier to it, you can carry a load of 20-25 kgs without causing any discourse. The 36 hole aluminium wheels are rustproof while the handlebar is made of steel. Btwin cycle has Helical Spring V-Brakes which provide powerful performance in dry and wet conditions.
Specifications
Available Sizes: M (1M65-1M75 : 48 cm), L (1M75-1M80 : 53 cm)
Net Weight: 14.38 kg (L), 13.87 kg (M)
Handlebar Length: 63 cm
Saddle: PU MTB
Sevice: 3-month free service when cycle bought to the Decathlon store
Warranty: Lifetime warranty on Handlebars, rigid fork, frame
Rating & Reviews: (4.3/5, 1173 reviews)
User Reviews: "Easy To Ride. One of the best experience with btwin my bike.
I bought this bicycle a few days ago and really it's a lite weight cycle...
Best for morning cycling in city riding…"
Best bicycles for Kids below 8 years
---
Hero Blast 20T Single Speed Kid's Cycle (Age 6-8 years)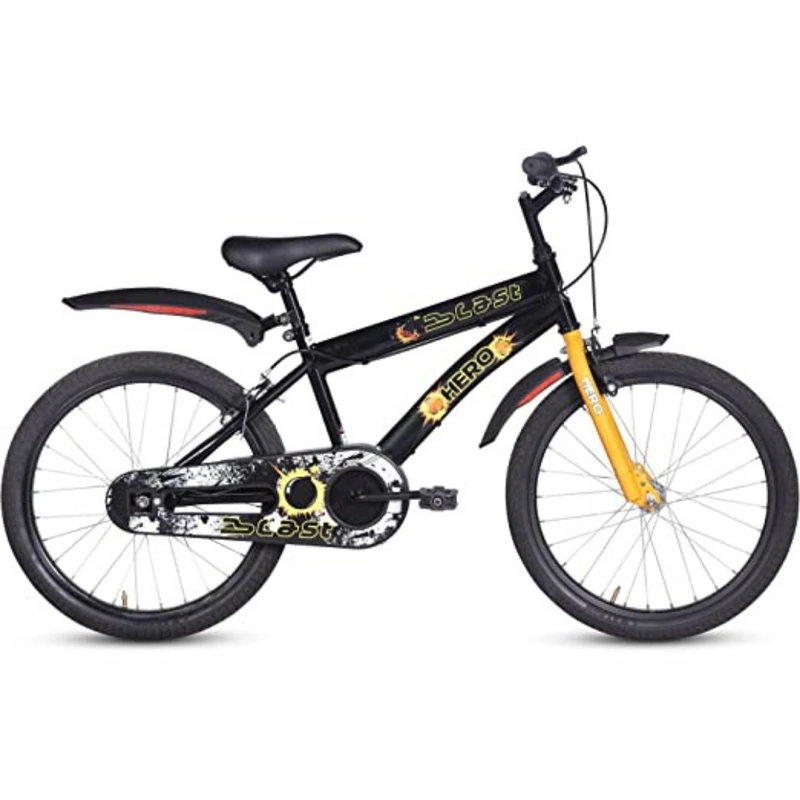 Hero Blast cycle is multicoloured and is an ideal choice for kids in the age group of 6 to 8 years. Hero Blast comes with 20 inches tires for a solid grip, double caliper brakes, anti-skid pedals and an attractive design.
Specifications
Rider Height: 3 ft 10 inches - 4 ft 6 inches
Frame Size: 12 inches
Frame: Steel
Mudguard: Yes
Lock: No
Brake: Caliper Brakes
Rating & Reviews: (3.6/5, 852 reviews)
User Reviews: "I always looked for a basic simple cycle and this cycle does the purpose. My son is happy for his 5th-year birthday gift."
Atlas Mettle Sports 16T Cycle for Kids (Age 5-8 years)
Single-speed Atlas Mettle cycle comes with wire brakes, comfortable seat, side support wheels, anti-skid wheels and more. Atlas Mettle cycle is one of the best bicycles under 5000 rupees for kids aged 5-8 years in India and has trainer wheels, mudguard, carrier and chain cover.
Specifications
Rider Height: 3 ft 7 inches to 3 ft 9 inches
Frame Size: 9 inches
Mudguard: Plastic Mudguard
Weight: 8 kg
Height: 45 cm
Warranty: 6 months Domestic Warranty on Frame
Rating & Reviews: (4/5, 2 reviews)
User Reviews: "best cycle ever, shipping part is very best, They assembled and gave it to us, my bro is so happy, it's so awesome, go for it!"
Hero Freak 12T Single Speed Kids Cycle (Age 2-4 years)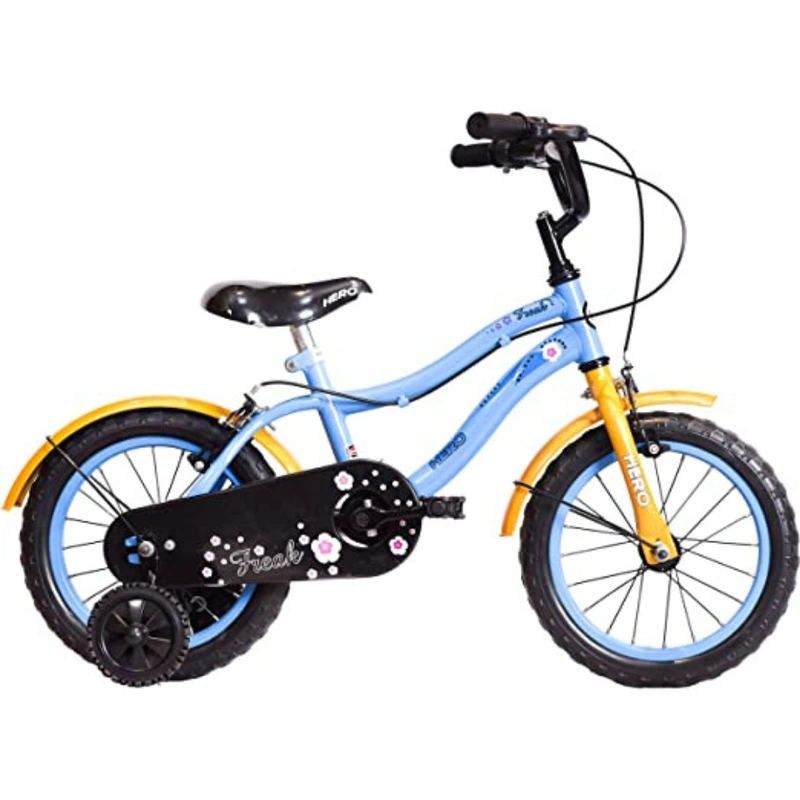 Hero Freak 12T cycle is a good choice for cycles priced under 5000 rupees in India for kids with a frame size of 8 inches and a Tire size of 12 inches. Hero Freak cycle comes with double caliper brakes, steel frame, anti-skid pedals, side wheels and comfortable rider seat.
Specifications
Rider Height : 2.5 - 3.5 feet
Frame: Steel
Frame size: 8 inches
Lock: No
Bell: No
Rating & Reviews: (3.4/5, 232 reviews)
User Reviews: "Good quality... My 2 and half years baby enjoying on it I want to give 5stars for this...in all various"